Billy "Kneecap"Braddock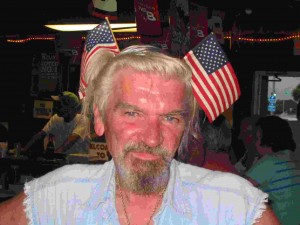 Contributor/Photographer
Lake/Seminole and south Volusia county
Kneecap moved from Orlando to Flagler Beach in 1986, and as hard as the residents tried they were not able to deport him. He joined the Thunder Roads family, at the request of "Bull" shortly after its start.
He's been a richman, poorman, beggarman, marineman, fireman, barman, and boatman, but never an Indian chief. He is an equal opportunity offender and got his literary experience writing cute sayings on sheets of toilet paper rolls.
He now wanders the streets of Lake, Seminole, and Volusia counties looking for extraordinary people and places to grace the pages of the magazine. If you'd like to interact with him, he can be found at 386-503-6660.