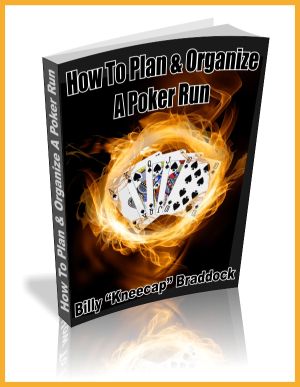 How To Plan & Organize
A Successful Poker Run
Hey all, Billy here! A lot of you may know me from the monthly article I write for Thunder Roads magazine, "Nobodies Opinion".
Iv'e been riding for over 50 years and in that time there have been many poker runs that could have benefited from this book. And because of that I finally decided it needed to be written.
Just because you've been on a lot of poker runs that doesn't mean you can run one. When it comes to organizing a poker run there are a lot things that can make the difference between a huge success and total bust.  Believe me when I say I've seen plenty of duds too.
Before you plan your next fund raiser download a copy of my eBook. I promise you it will pay for itself many times over. Everything you need to know is in there. I make it so simple you can't go wrong.
[flowplayer src='https://vimeo.com/103902148'  width=870 height=489]
Billy thanks for this. It made a huge difference in the success of our run!
Kneecap, your the best. The section on what to put on our flyer was just what we needed. Thanks