By Bill Hathcock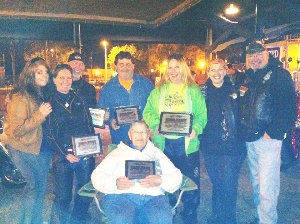 My Father-in-Law has been battling all types of health problems over the last two years. His health had him confined to little activities. He could hardly walk any distance, but after a recent hospital visit; he has made a remarkable comeback. He purchased a Can Am Touring bike and has begun to ride. His three daughters, three son-in-laws and he rode from Lakeland to Plant City, Florida for bike night. Dad entered his Can Am in the show and won Best in Show for his class.
We were all overjoyed and excited for him. He loves bike riding and it was doubtful that he would be able to ride again. This story is inspiring to all, if you believe and don't give up your dreams they can come true.
Way to go dad, you are a real biker!